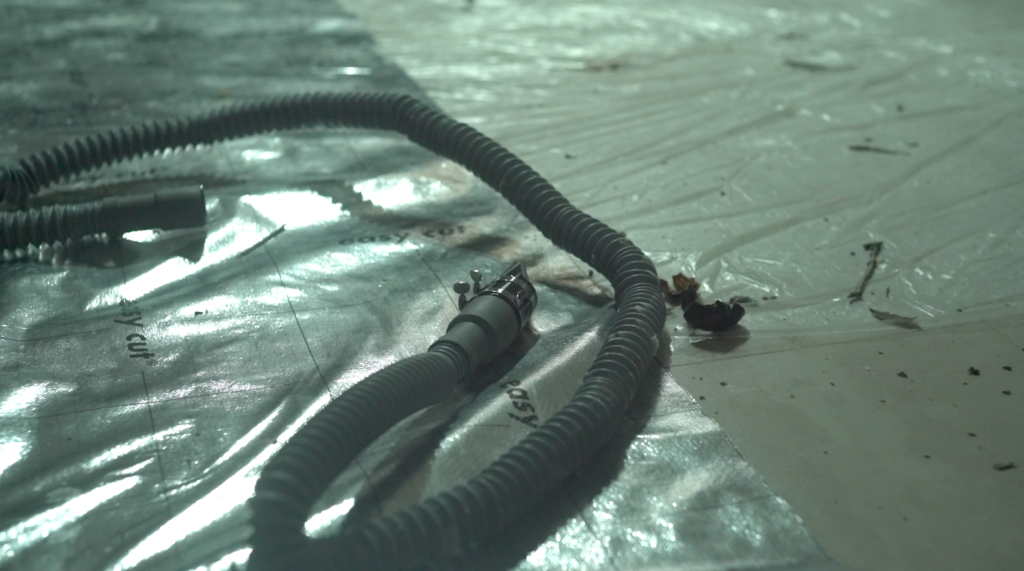 Elephant Talk is a simple but effective instrument that Gabriele Rendina and I built. It is made of a bass clarinet mouthpiece, a plasticized cardboard reed and a washing machine corrugated drain hose [the bass clarinet mouthpiece precisely (!) fits into the larger opening of the drain hose].
As the name suggests (a dedication to the iconic King Crimson's piece Elephant Talk), the instrument produces a weird set of sounds: trumpeting screams and extreme slaps, as well as deep intermittent drones and softest dyads.
Elephant Talk can be played in (at least) two different ways: we can normally blow into the mouthpiece (as with a clarinet) or, thanks to the extreme lightness and flexibility of the cardboard reed, inhale from the other open extremity (the instrument "tail", we could say), sucking air through the instrument.
Of course, not all techniques are possible on both sides. As a clarinetist, I can control better the airstream and all articulation techniques when playing on the mouthpiece, and so I would say that this approach has more sound options. Nevertheless, finally being able to see the reed vibrate freely, when inhaling from the other side of the instrument, is frankly priceless to me.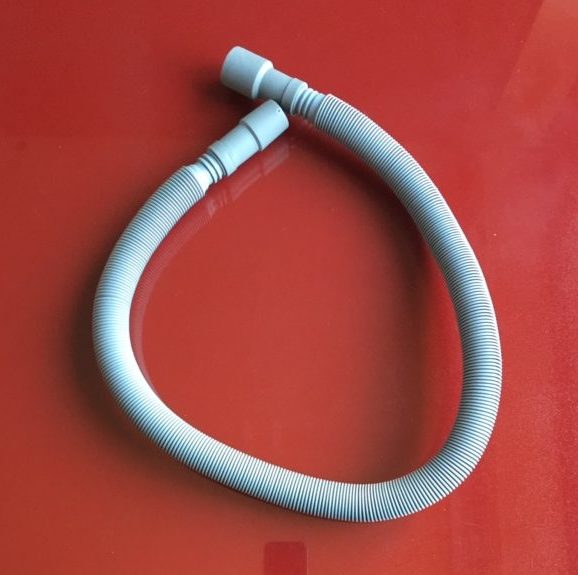 The length of the draining hose can be varied as needed, stretching and shortening the hose without cutting it. Different lengths will slightly affect the lowest pitch and the general timbral qualities, but will increase or decrease the vibration of the hose itself.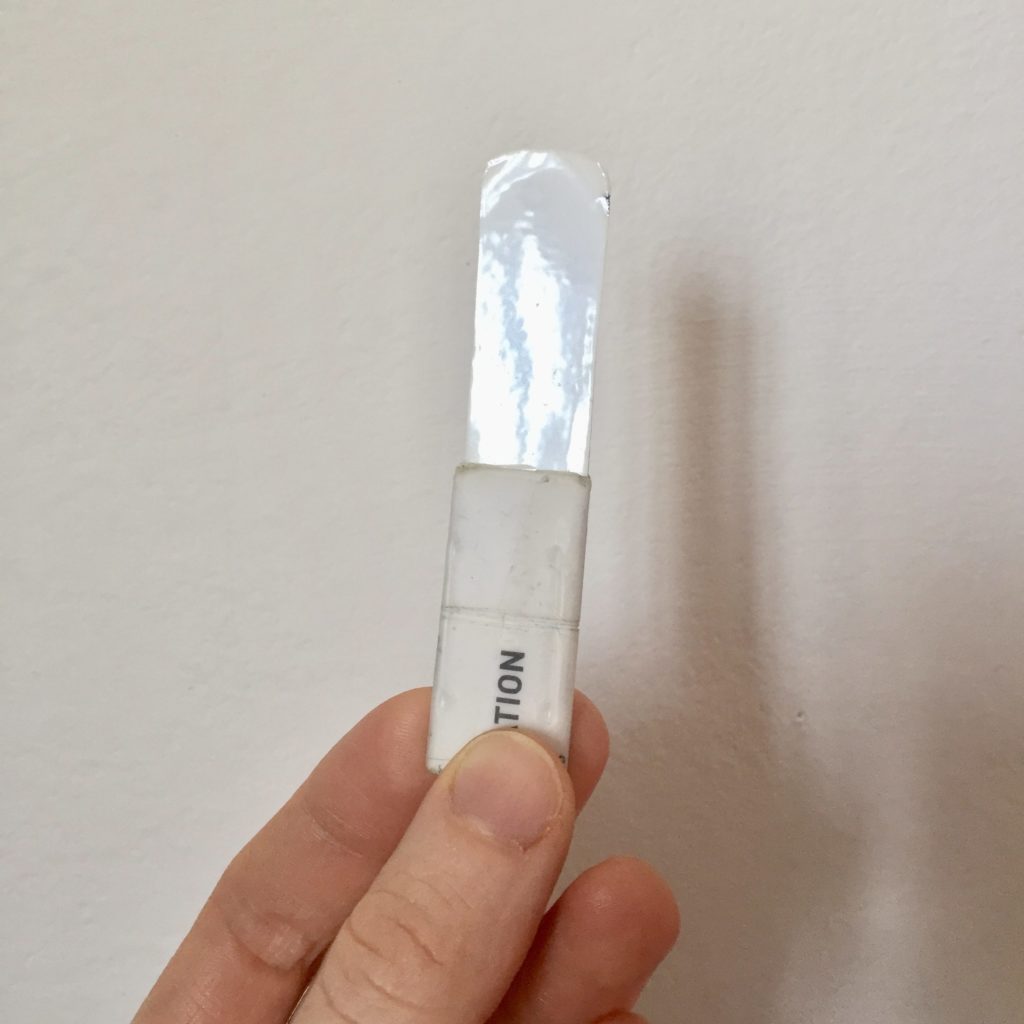 A piece of common paper has been wrapped and glued around the base of the cardboard reed, to recreate the ordinary thickness of the stock-part of the reed (or at least, to recreate a stock thick enough to make the ligature work on this new setup).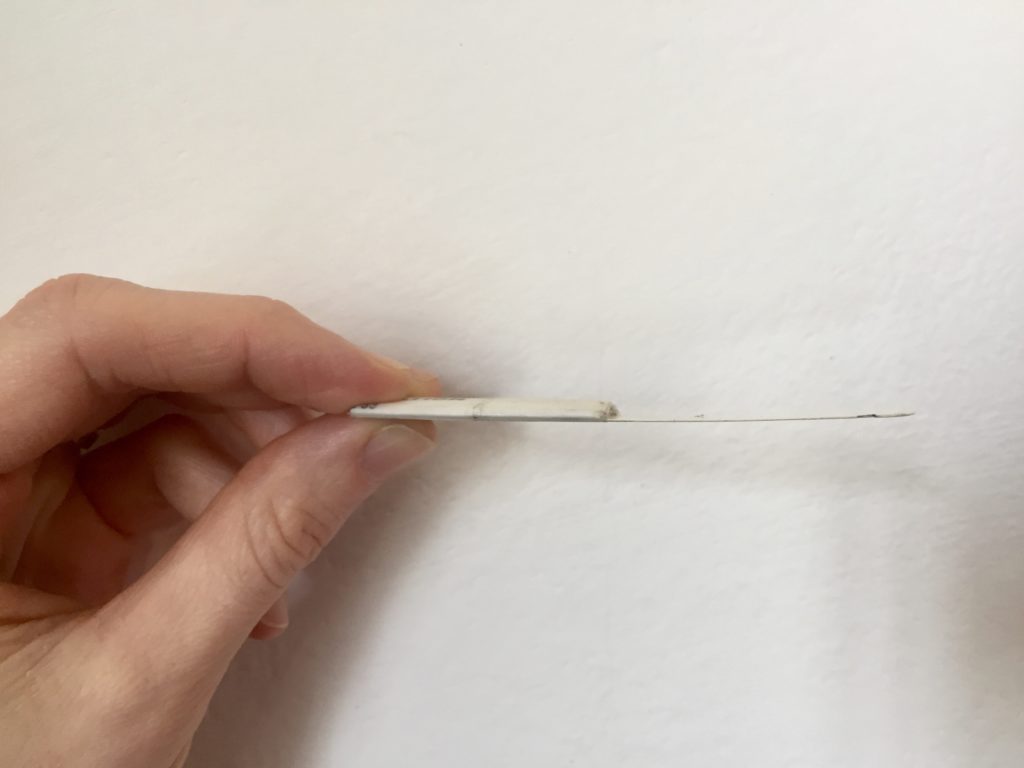 I first used a cardboard reed in Anda Kryeziu's mixed ensemble + multimedia work Co-, and I owe her this preparation idea. As she explained to me, similar kinds of paper can produce totally different sounds. According to the thickness and rigidity of the chosen plastified paper, you will get different "basic" sounds.
Take some time to try out different materials, it's essential to find a sound you really like (and for clarinetists, a reed you can trust). Just as a reference, I cut mine out from a cardboard badge.