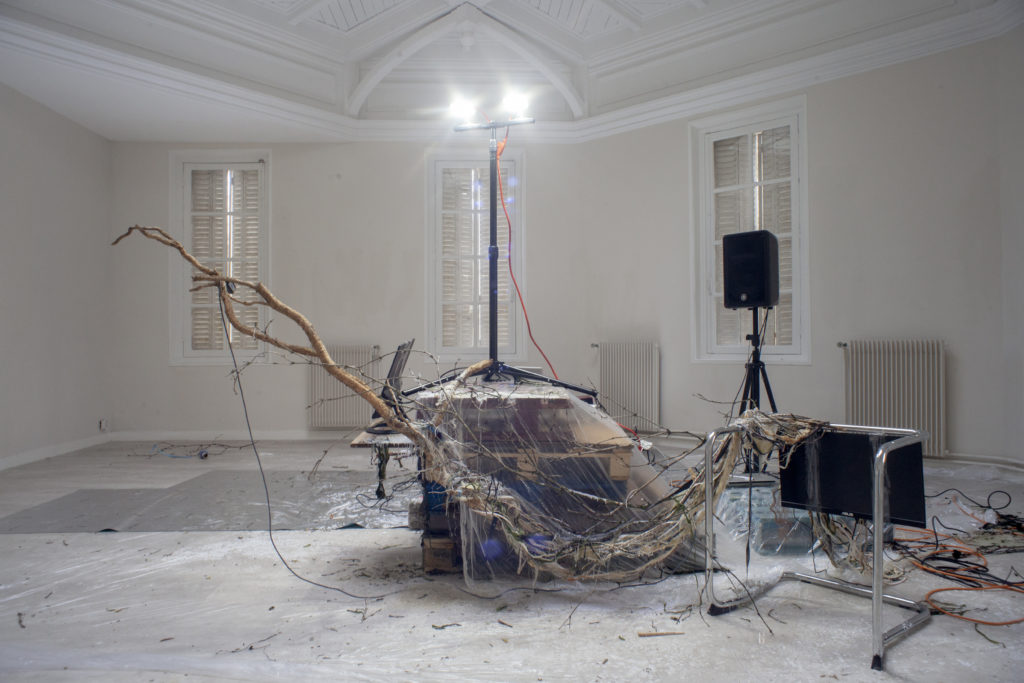 Photo by Valentino Bianchi
MAGNUM OPUS – THERE WILL BE NO CRUD (ELEPHANT TALK)
performance project by Gabriele Rendina Cattani and Chiara Percivati
in "Tongue on tongue, nos salives dans vos oreilles", an exhibition curated by Prologue
(Alexandra Goullier-Lhomme, Alexandra Pedley, Sandrine Honliasso)
14 December 2019
Villa Radet, Cité Internationale des Arts, Paris


THERE WILL BE NO CRUD (ELEPHANT TALK) is a reflection on separation and reconnection.
It was the first public outcome of my collaboration with Gabriele Rendina Cattani, visual, sound and performance artist.
During our study sessions we "chewed" the bass clarinet sounds, look and gestures, ground them and tried to rebuild from those ashes.
The first separation/reconnection we realized was made on the instrument itself.
The Elephant Talk, which I introduced in a previous post, was imagined during one of these working sessions. Hybrid object, compound of solemn and low elements, devilish tail and wild elephant trunk, it proved to be the semi-tameable instrument we were looking for.
A subsequent step in this direction was made separating the desired sounds from their source.
Gabriele Rendina's work especially deals with electronics and field recording, so he decided to sample bass clarinet and Elephant Talk sounds and use them both as materials for the electronics and as samples for a wind synthesizer. This electronic wind instrument reproduces whether acoustic or totally-synthetic sounds, questioning the idea of "live performance" as much as the well-established relationship occurring between a mechanical gesture on the instrument and its sonic result.
As a living and ever changing being, this meta-instrument draws its nourishment from heterogeneous sources, this concept being beautifully represented by the installations by Gabriele Rendina Cattani and Balthazar Heisch. In an illegible superposition of paths, derivations and references, musical fragments from our shared musical identities (excerpts from Vivier, Romitelli, Ravel, Globokar, Grisey, Stravinsky and Ligeti) are ground, sung and finally evaporate, becoming food, flesh and at last waste of this transformation and return process.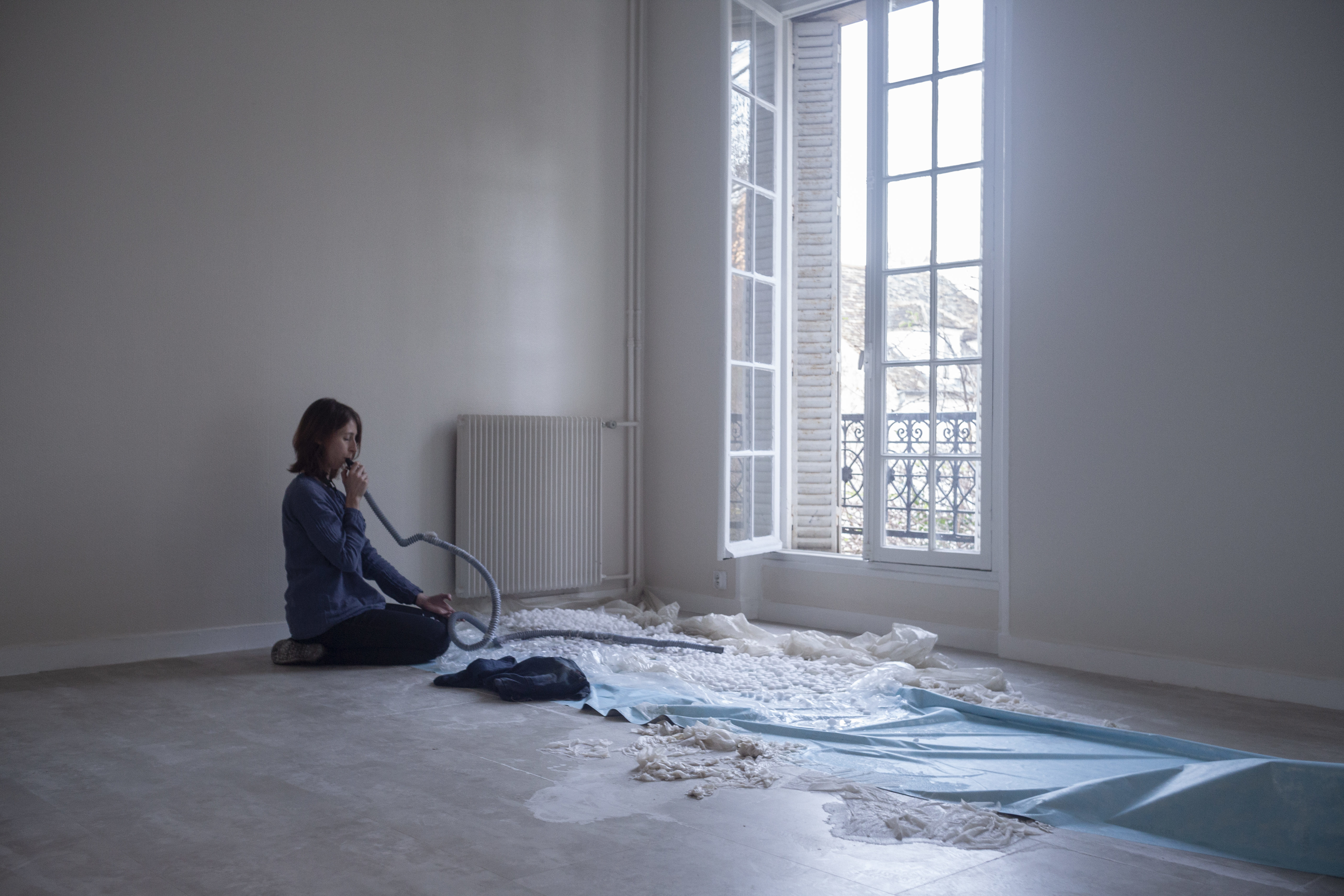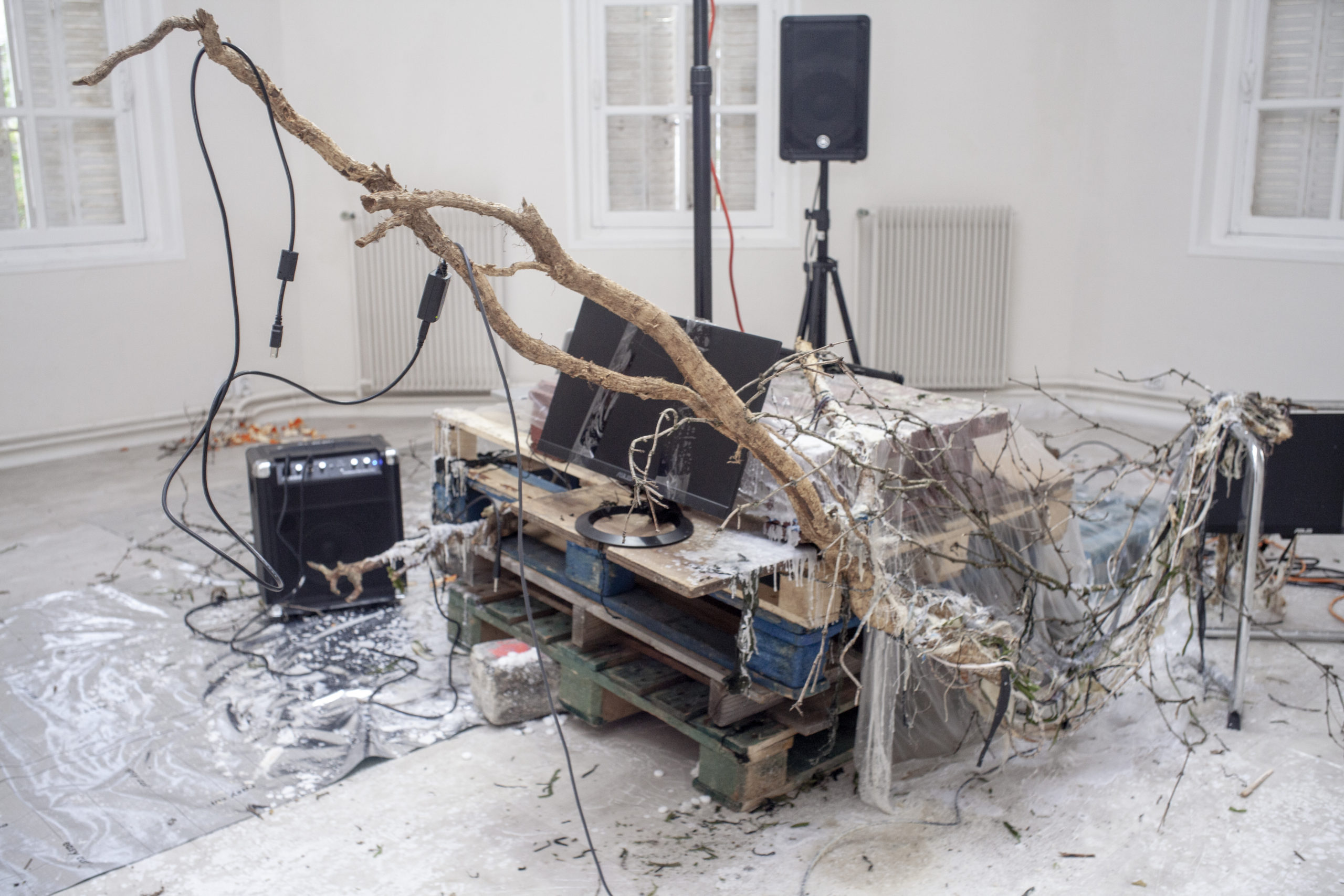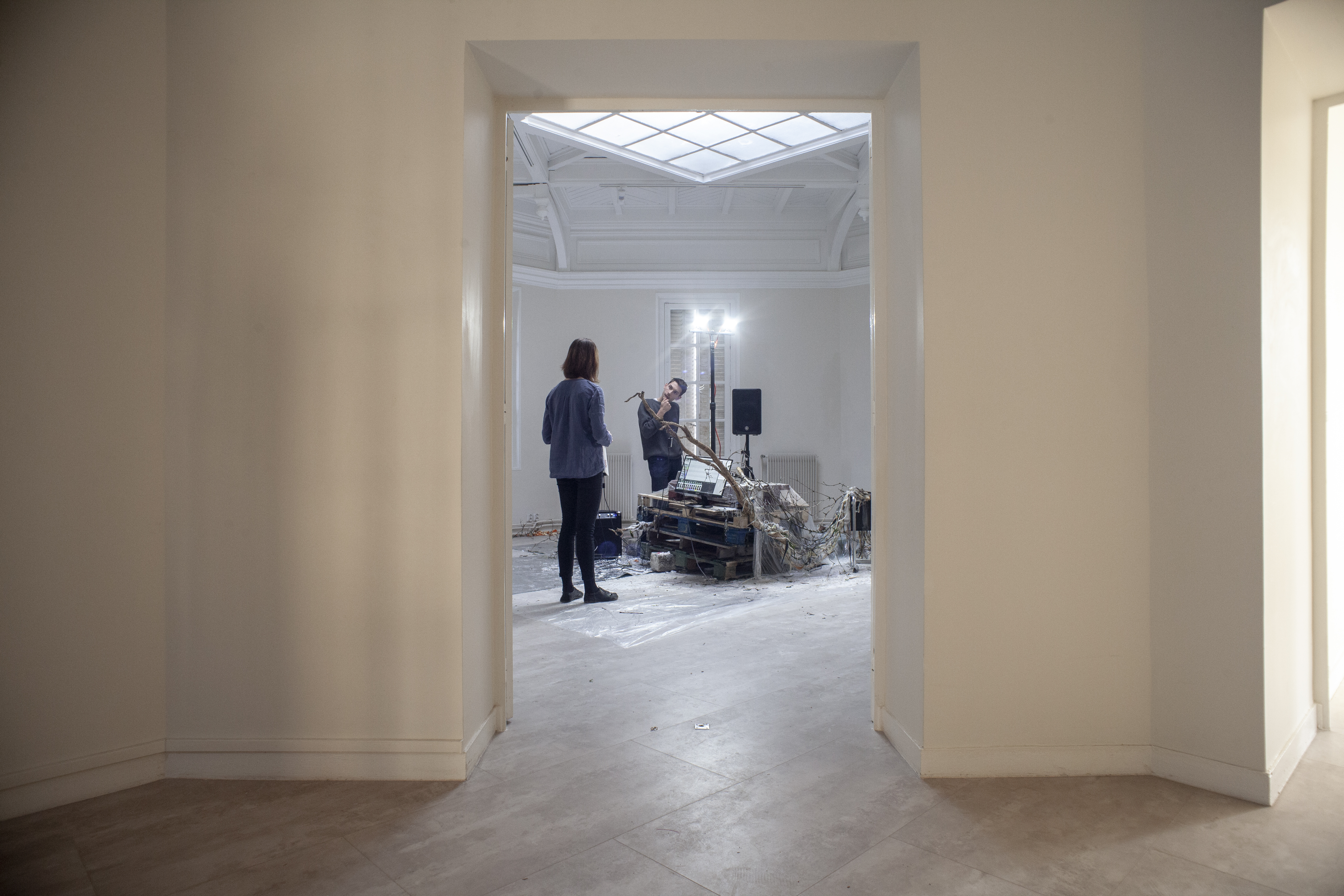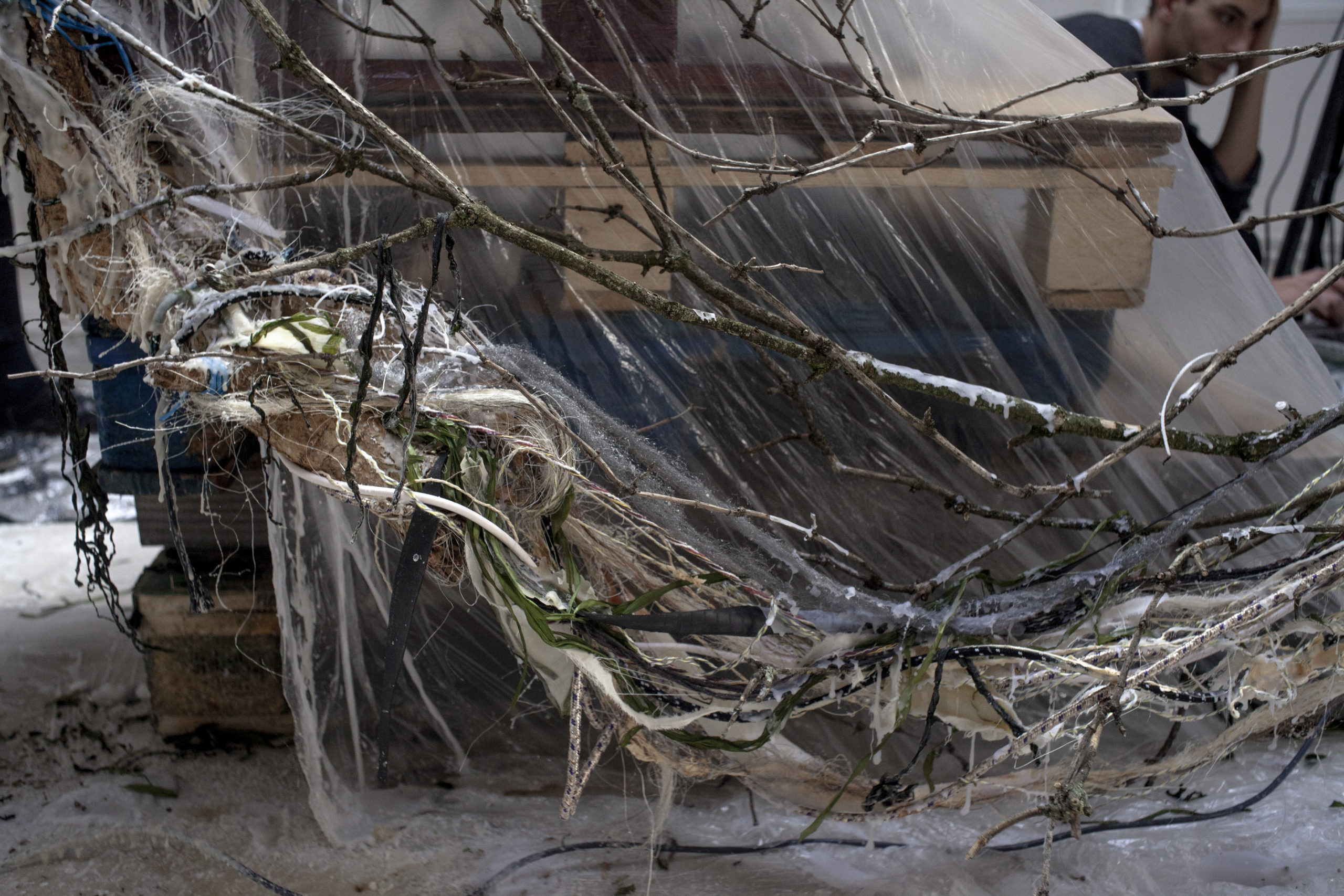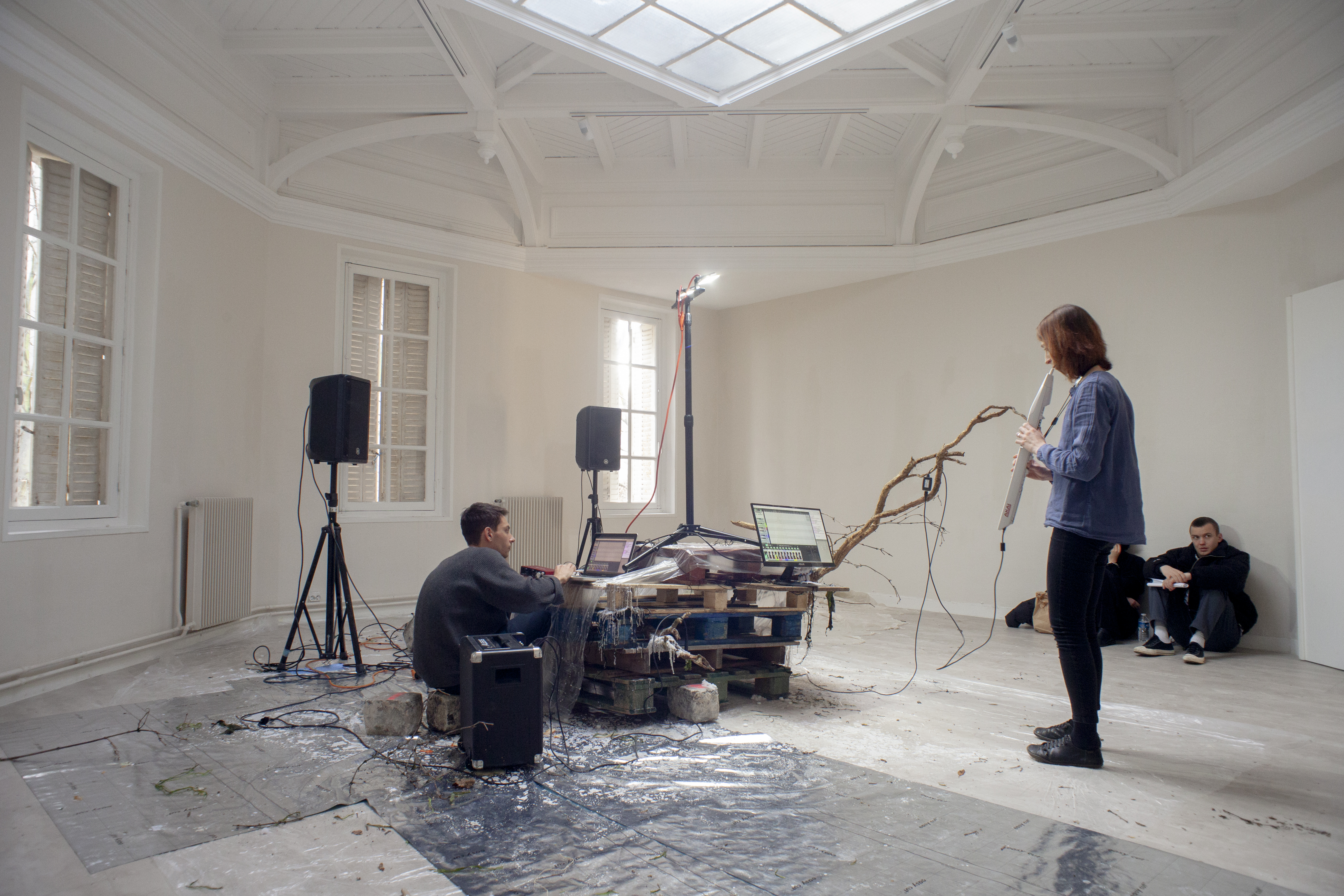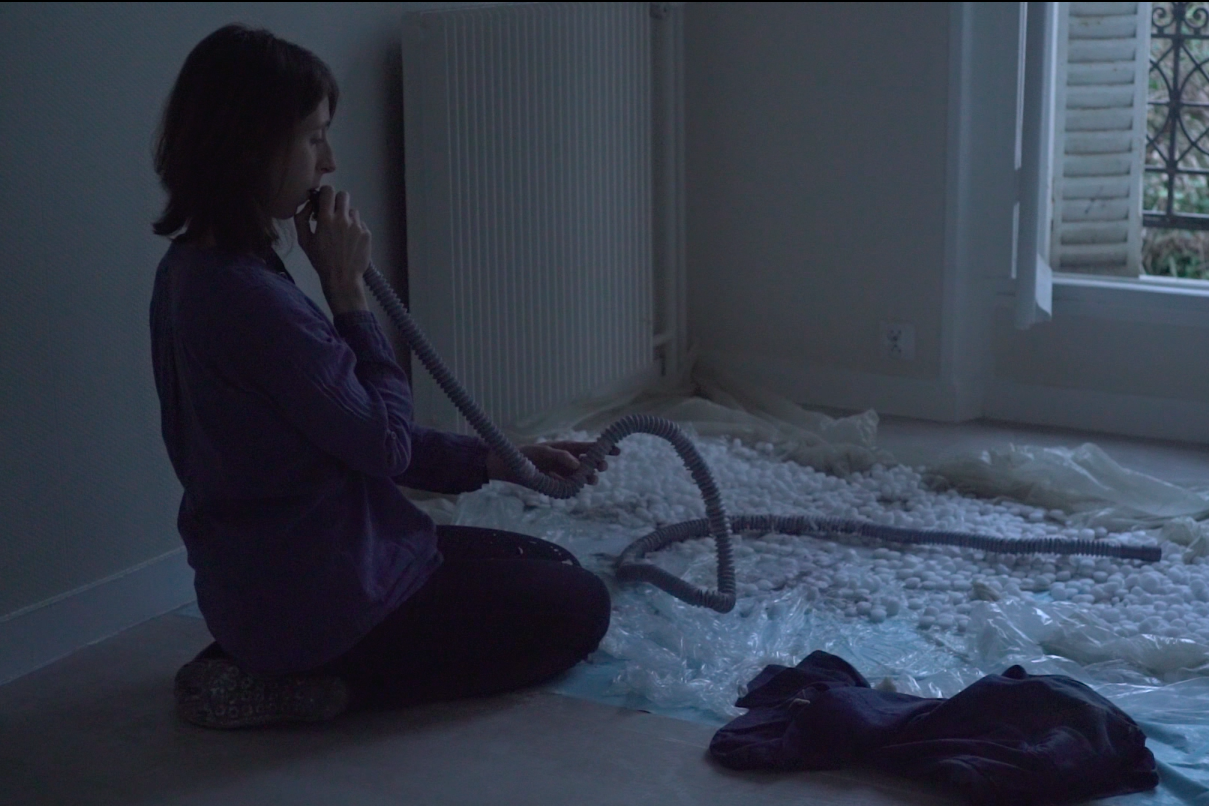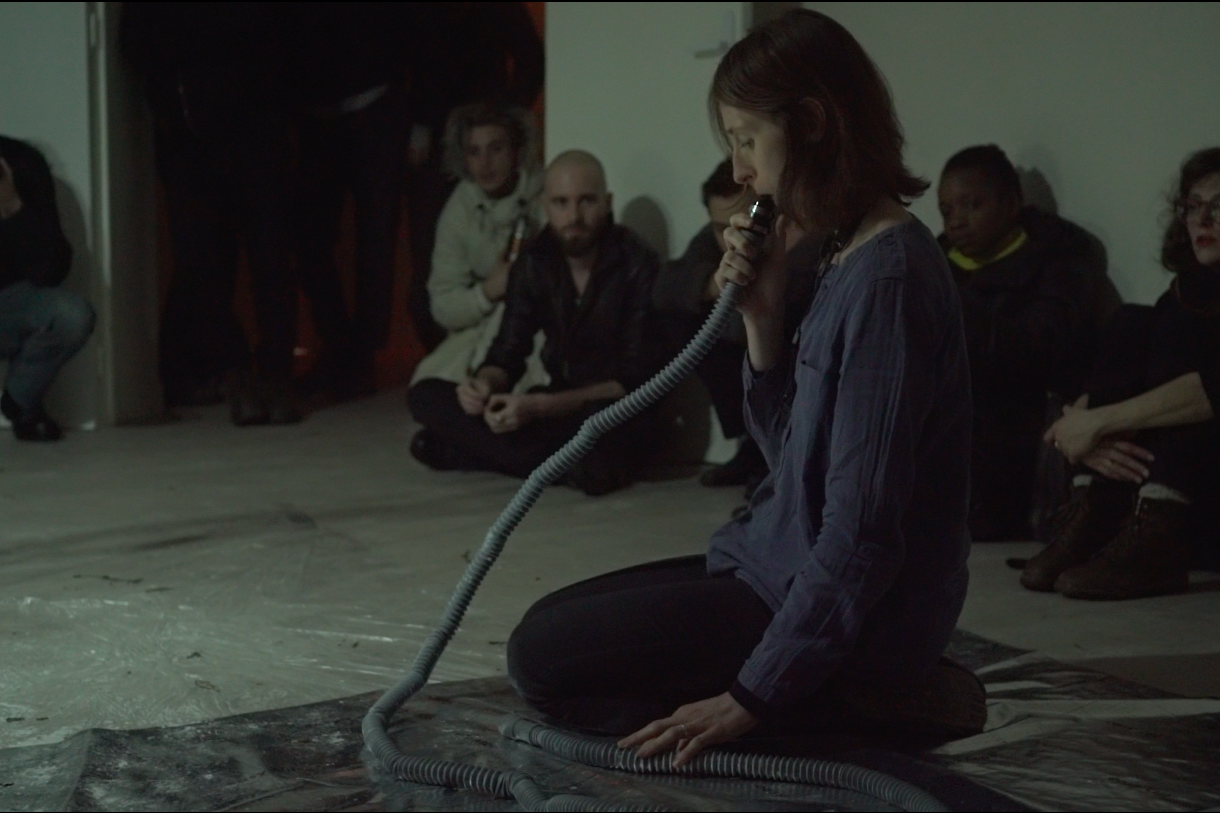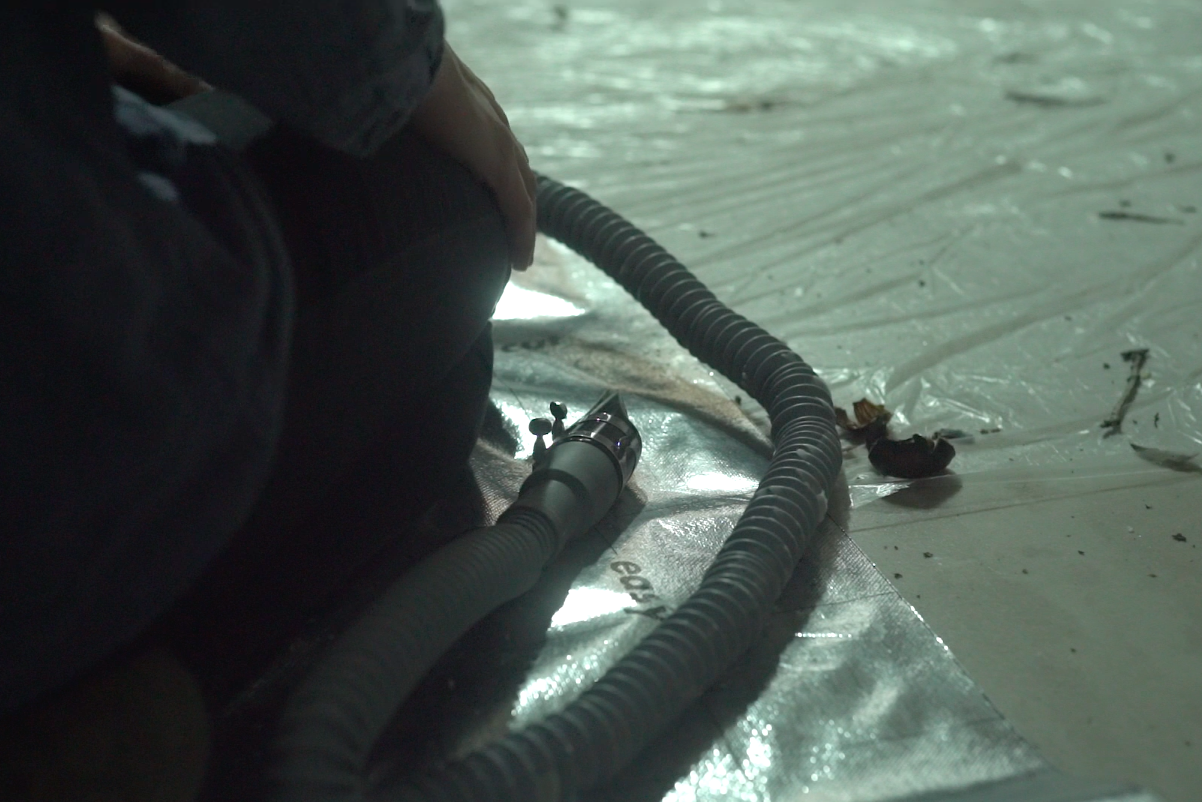 "THERE WILL BE NO CRUD - ELEPHANT TALK". Photo by Valentino Bianchi
"THERE WILL BE NO CRUD". Installation by Gabriele Rendina Cattani and Balthazar Heisch. Photo by Valentino Bianchi
"THERE WILL BE NO CRUD". View of Villa Radet, Cité Internationale des Arts, Paris, 2019. Photo by Valentino Bianchi
"THERE WILL BE NO CRUD". Photo by Valentino Bianchi
"THERE WILL BE NO CRUD". View of Villa Radet, Cité Internationale des Arts, Paris, 2019. Photo by Valentino Bianchi
"THERE WILL BE NO CRUD - ELEPHANT TALK". Villa Radet, Cité Internationale des Arts, Paris, 2019. Photo by Tania Gheerbrant
"THERE WILL BE NO CRUD - ELEPHANT TALK". Villa Radet, Cité Internationale des Arts, Paris, 2019. Photo by Tania Gheerbrant
"THERE WILL BE NO CRUD - ELEPHANT TALK". Villa Radet, Cité Internationale des Arts, Paris, 2019. Photo by Tania Gheerbrant