Preparations can also be used for rendering an instrument unplayable (at least in a context where a standard sound is assumed to be desirable), so serving more as an obstacle course than an array of timbral modifiers. This kind of preparation was mainly used over the years for humoristic effects, in a relationship between music and theatre that remained, in most cases, "unbalanced" in favour of the hilarious elements of the performance.
A technically similar and yet aesthetically different choice was made by Diego Ramos Rodriguez for his piece Poética del mecanismo. For his work he decided not to prepare the instrument, that remains an ordinary, untouched Bb clarinet, but the same instrumentalist. He thus equipped the performer with a pair of modified gloves, on whose fingertips he applied some plastic, hollow caps.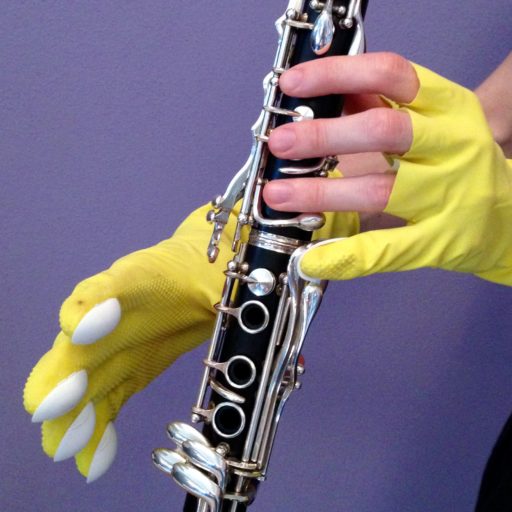 As you can see in the picture, the two gloves are different from each other: all four fingers of the right hand (thumb supports the instrument as usual) and the little finger of the left hand have plastic caps on top, while the other four fingers of the left hand are left free to work ordinarily. This means that the upper part of the instrument, operated by the left hand's fingertips, works normally, while the plastic caps of the right hand, preventing the normal sealing of the tone holes, make it impossible for the pitch to go lower than a sounding A³.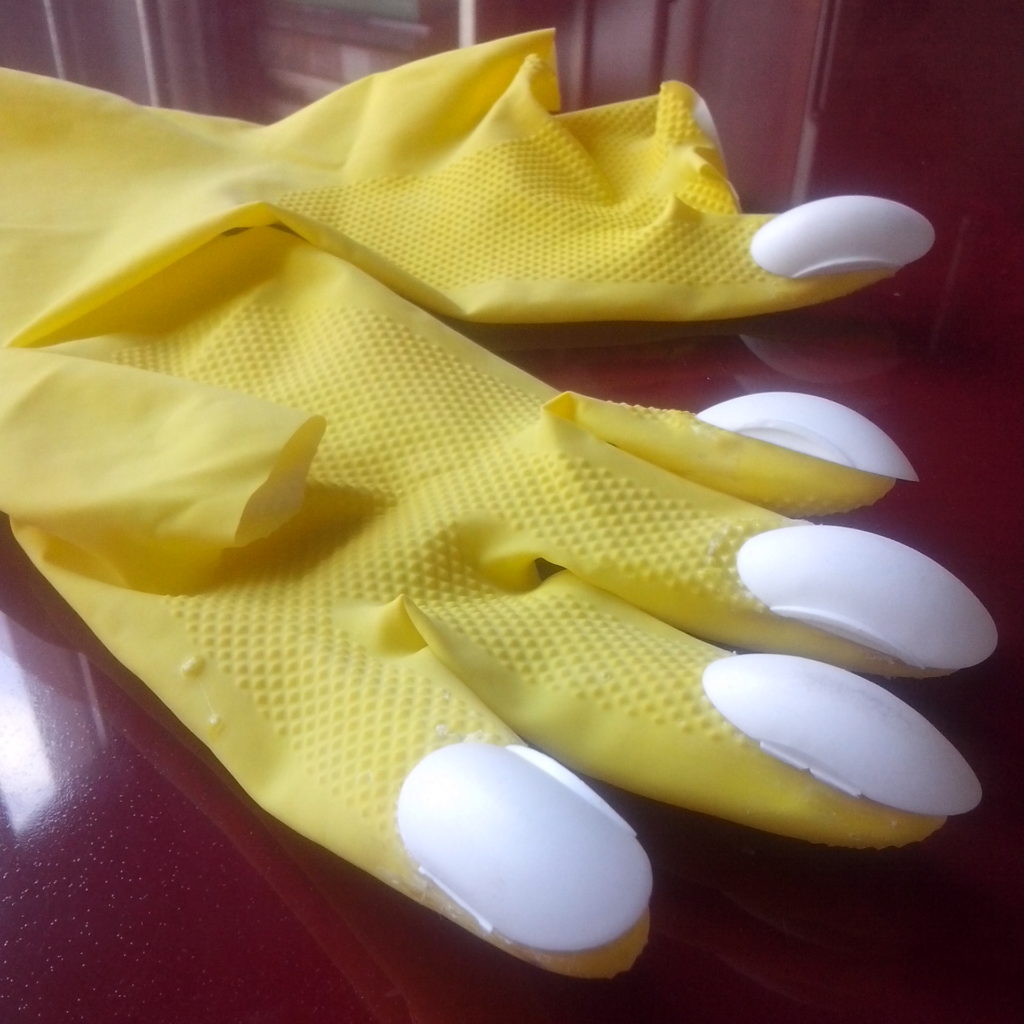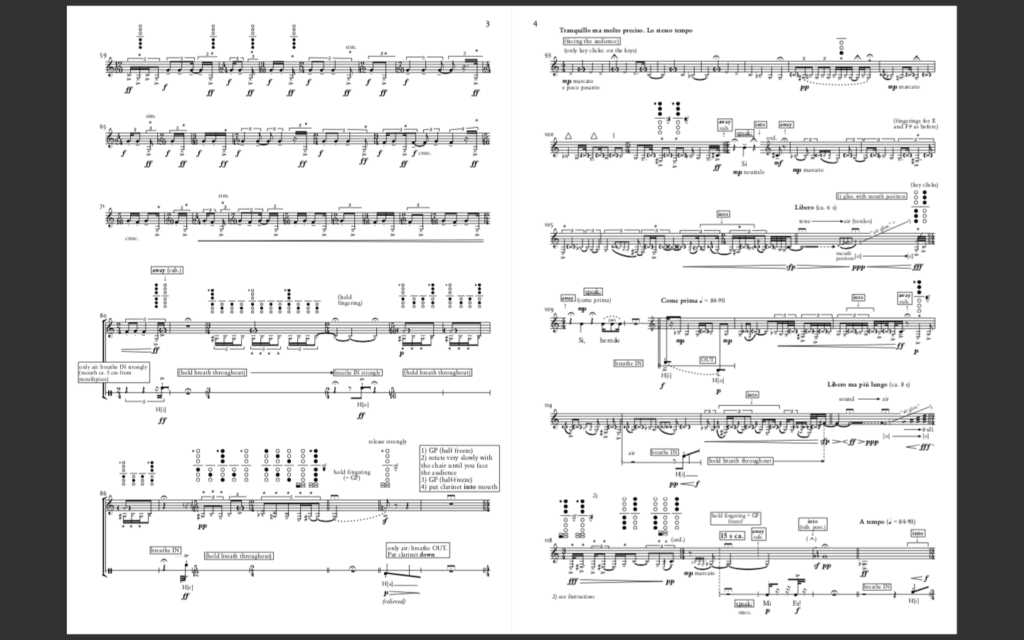 In exchange for this technical limitation, the gloves offer a brand new sounding universe to explore, with a percussive and revolutionized gestuality and the intrusion of challenging theatrical elements. The audible and the visible overlap, blurring the distinction between musical performance and theatre.