Different Tubes is an artistic research project on clarinet and bass clarinet preparation. Based on collaborative practice, the project wants to stimulate a questioning, individual approach to our music tools and to the same performer's role.
→ the project

→ go to the Preparations section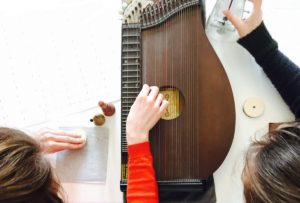 Toolbox

Blending the roles of musician and performer, the artistic project develops a new idea of interpreter, whose tools are not limited to the traditional instruments but include unusual sounding objects and the same performers' body. With this "toolbox" at disposal, the duo ranges from instrumental repertoire to pure performance, collaborating with some of the most interesting composers of its generation.